About Media, entertainment and creative industries
With over 20 years' insuring businesses in the media and creative sectors, our portfolio of insured businesses range from one-man graphic designers and cameramen to mid-size event companies and PR firms to major film studios, global advertising agencies, and national news organisations. This breadth of appetite has taught us that no two businesses in these sectors are alike. That's why we offer a selection of tailor-made insurance solutions to suit the needs of our clients.
Who is Hiscox Technology Insurance for?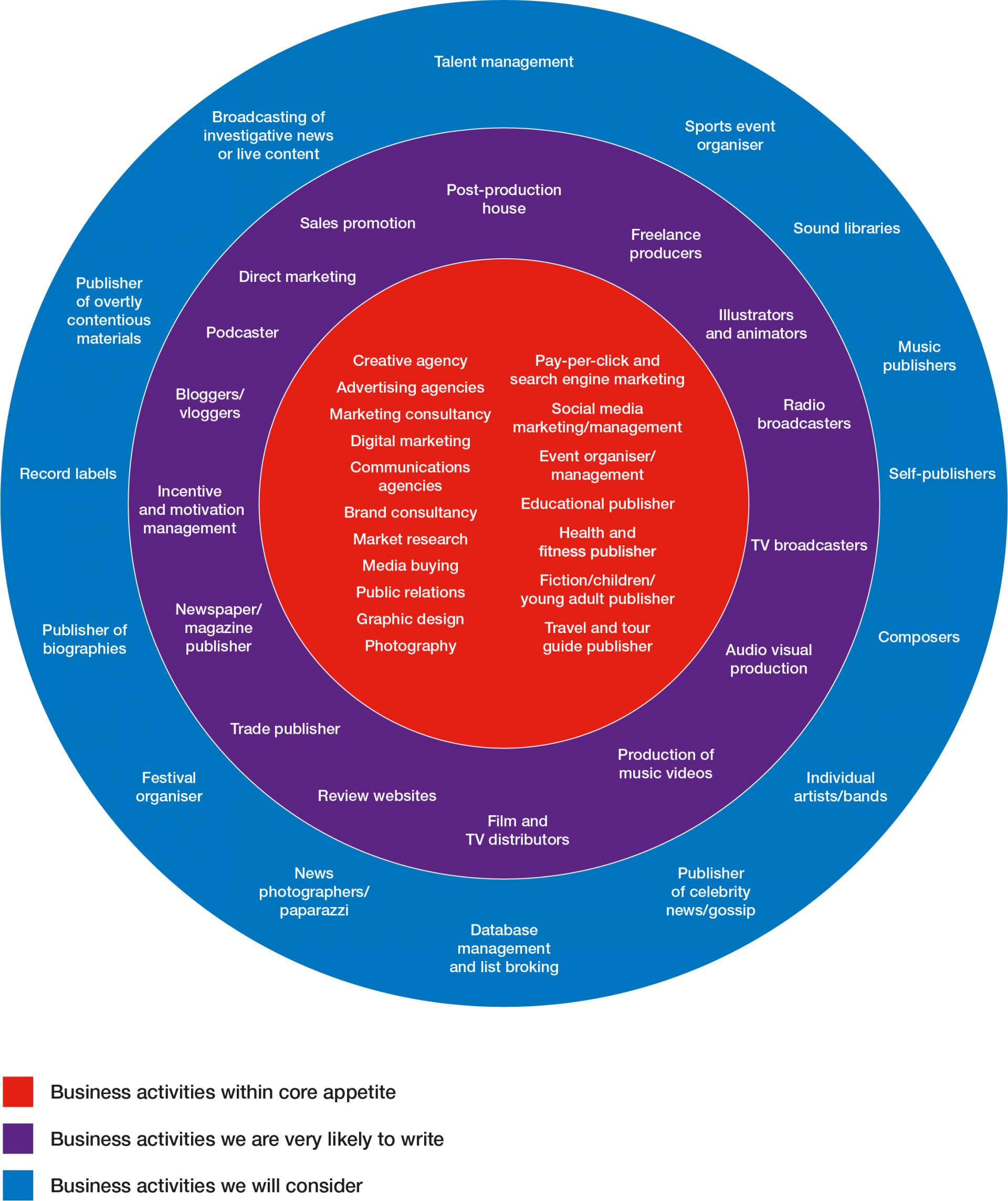 Consolidation in the media industry
Hiscox are aware there is frequent takeover and merger activity in the media and creative industries, so we make sure they are covered. That's why when clients insure with Hiscox we include:
If the client buys a firm during the course of the policy then that firm is covered automatically if it is less than 20% of the total turnover and its activities are consistent with your client's current business.
If the client is open to acquisition, they have the option to extend their Hiscox policy to cover any past liabilities – potentially making their business more attractive to any buyer.