About Technology
Ireland is considered one of the fastest-growing Tech hubs in Europe. The ICT sector in Ireland benefits from both global tech giants along with an abundance of home-grown indigenous Irish businesses. Technology in Ireland is expanding rapidly, but with this growth also comes ever-evolving risk.
Hiscox specialist technology underwriters understand your clients' business and offer broad, market-leading insurance cover, whilst our in-house claims solicitors can help protect the reputation of your clients' business if something should go wrong.
Hiscox Technology Insurance has been developed to offer comprehensive and flexible cover to Irish tech businesses of any size, from start-ups to multinationals and includes the following cover as standard:
Breach of contract
IP infringements (including patent and trade secrets, but not for US/Canada)
Negligence
Breach of confidentiality
Defamation
Dishonesty
Civil liability
Sub-contractors or outsourcers
Network security and personal data events
Key-person cover
Court attendance
Dedicated in-house claims team
Our in-house technology claims solicitors handle over 80% of the technology professional indemnity claims that we receive. Rather than relying on external law firms, our solicitors are empowered to make decisions which speeds up the process of handling your clients' claim and keeps costs down, whilst giving your client a single point of contact throughout the settlement period.
25 years' experience
As referred to in the Tech Nation 2018 report*, the risks tech companies face are evolving fast so we strive to ensure our cover is up to date. We are now on the seventh version of the policy wording meaning that we're providing cover that is cutting edge to the risks your clients face.
Access to the best experts in the business
Your client will be assigned a dedicated Claims Manager who will handle their claim end to end. They will also have instant access to a network of market-leading experts from IT forensics to privacy lawyers and reputational experts.
Future-proofed
Our extensive policy wording means that clients are protected from emerging risks, threats and digital attacks that criminals may adopt in the coming years.
Broad cover
Hiscox CyberClear covers the financial cost and business impact of an incident, as well as offering a range of additional features; from worldwide cover as standard, key person cover and no overall policy aggregate limit, to a 72-hour excess waiver, director's personal cover and no retroactive date.
Access to the Hiscox CyberClear® Academy
The Hiscox CyberClear® Academy, is a web-based training platform that can assist your clients and their employees in the prevention of network, cyber and privacy losses. Access to the academy is included as standard for all clients with a turnover below €10 million. 
Who is Hiscox Technology Insurance for?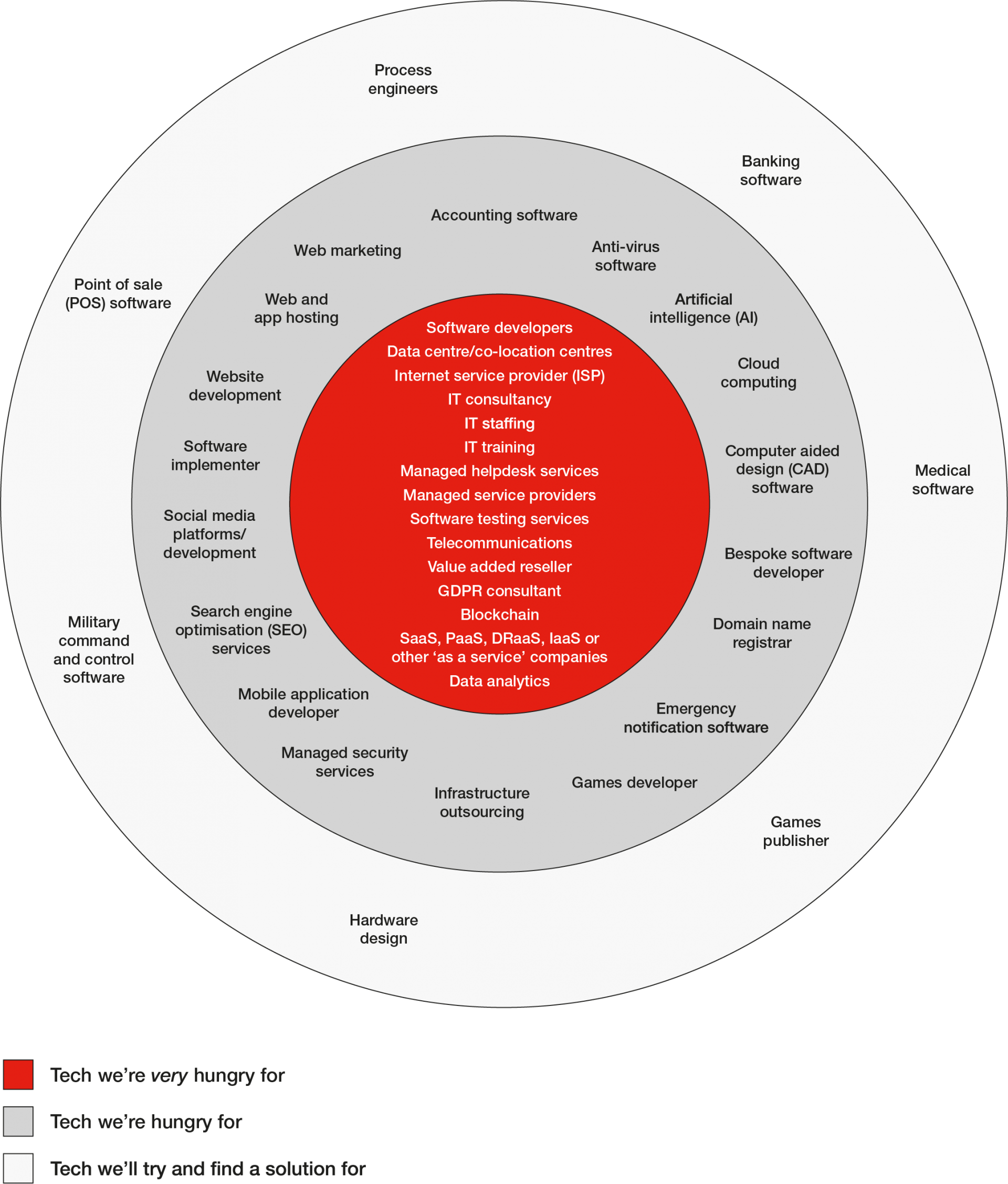 Hiscox technology insurance explained