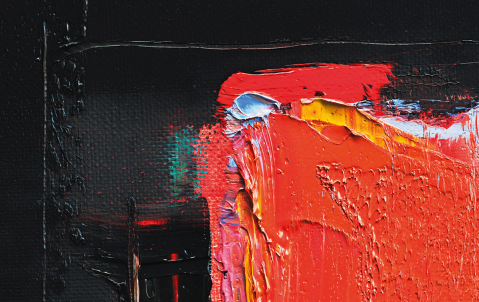 Boost To The Online Art Market Since The Covid-19 Pandemic
5th July 2021
The online art market has seen a significant uplift in activity since the onset of the Covid-19 pandemic, according to the latest findings from the Hiscox Online Art Trade Report 2020: Part Two1.
Increases in online browsing activity, spend, auction sales and prices are all highlighted in the second part of this year's report, which compares activity between March and September 2020 with activity in 2019.
Key findings (March – September vs. 2019)
Over two thirds (67%) of art buyers we surveyed bought art online between March and September, up from 44% in 2019;
Online auction sales jumped as more than half (55%) of those surveyed purchased works through these platforms, up from 37% in 2019;
Browsing increased with 72% of art enthusiasts visiting online sales platforms weekly since the pandemic, compared with 54% in 2019;
Big spenders (spending $50,000+ per year) were particularly active between March and September, with 86% visiting online art sales platforms weekly (vs. 69% in 2019);
Momentum also boosted average spend with 29% of buyers paying an average of $10,000+ per painting, compared to 20% in 2019. A further 11% spent $50,000+ (compared to 4% in 2019);
Online only art sales in the first eight months of this year at Sotheby's, Christie's and Phillips jumped to $597 million (from £168 million for the whole of 2019)2. 
Commenting on the findings, Robert Read, Head of Fine Art at Hiscox said: "Covid-19 has turbo charged the online art market – while it used to have a tentative foot in the door, it now has a large presence in the room. When traditional gallery and exhibition spaces fully re-open, we will still want to physically see art, but there is no doubt the online art market is now a lot more credible and permanent."
In addition to the uplift in online activity, the second part of this year's report highlighted four further themes that are expected to shape the online market in the months to come:
Novice and younger collectors active during the Covid-19 pandemic
'Novice' collectors (those collecting for three years or less) led the online art spree with 82% making purchases March – September. This is up significantly from 2019 where the comparable figure was 36%;
Some 69% of millennials (under 35s) bought online during this period, compared to 40% in 2019;
Spending big, two thirds (66%) of millennials say they have bought between two and five artworks since the onset of the pandemic, while 7% bought more than six pieces.
 The growth of compassionate consumption
Support for struggling artists emerged as an important motivation for spending between March and September of this year (according to 68%) – second only to passion for art (95%);
This was particularly notable amongst millennials (76%) and new collectors (78%);
More than half of art collectors (55%) say they bought art works online to directly support artists and arts organisations;
25% said they had purchased art directly through fundraising campaigns' Instagram pages, such as the Artist Support Pledge; rising to 36% for younger collectors. 
Loyalty wanes
Nearly half (47%) of new art buyers said they 'never' or 'rarely' felt any loyalty towards the online platforms they transacted with, up from 40% in 2019;
A similar proportion of younger art buyers (45%) said the same, compared to 35% in 2019.
Instagram cements its position as the social media channel of choice
Cited by 68% as the preferred platform for art-related purposes, support for Instagram has increased each year since 2015 when it was just 34%;
A quarter of online art buyers used Instagram to buy art during the period of March to September, with millennial buyers (35%) and new art buyers (38%) particularly active;
Most (87%) use it to discover new artists and new artworks (86%);
Key art market players such as Christie's and Sotheby's are already using the 'swipe-up' function on their Instagram Stories, linking potential buyers directly to the art works or collectibles that they prefer.
You can read the Hiscox Online Art Report: Part Two in full by visiting: https://www.hiscox.co.uk/online-art-trade-report
Rita Gaspar Marto
Development Underwriter - Art & Private Clients