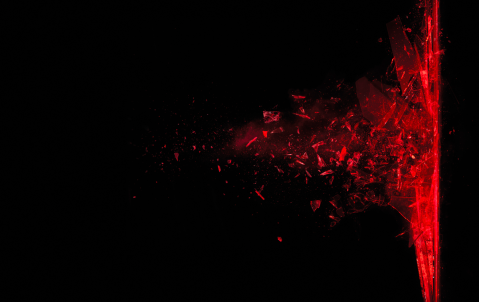 A Quick Glance At Recent Insurance Claims Trends
With much of the nation nested in their homes now more than ever, at Hiscox, we have seen a noticeable increase in property claims, over the past number of months. We have seen that the most frequent property claims are due to fire, escape of water and accidental damage of house contents such as laptops and tablets.  
This is a clear indication to us that where people reside most often, is likely to increase risk and likelihood of accidental damage. With the vast majority of people staying at home during lockdown, cocooning, remote working and generally spending more time at home even now with restrictions lifting, we are likely to see this trend continue for the remainder of the year and into 2021.
Another interesting finding is that there has been a noticeable rise of Employment Practices Liability (EPL) claims - up 41%, which covers claims made by employees against their employers for workplace discrimination, unfair dismissal, and breach of contract. This generally happens during an economic downturn as employers lay off staff. This figure may snowball if we see mass redundancies during the year ahead. The mitigating factor for insurers is that EPL policies will generally have larger deductibles than Liability (EL and PL) policies.
Other trends include a reduction of 36% in Public Liability and Employers Liability claim notifications in the year to date, which is likely due to a reduction in economic activity over the past 8 months and in particular during the first lockdown between March - June. However, it is assumed that this figure is likely to return to normal volumes as the economy recovers. Indeed, we saw a gradual return to normal PL and EL notifications over the summer months as the economy essentially opened back up in full. Since lockdown Part 2 was announced in late October, we have seen a smaller reduction in new PL and PL claim notifications which ties in with the current lockdown being more of an 80% lockdown in comparison to the effectively full lockdown we experienced between March – June. 
 Event cancellation claims have also surged in recent months, with hundreds of events cancelled around the country, as advised by the Government. Hiscox Ireland have reserved signification sums for event cancellations in the year to date with claims mainly arising from cancelled music festivals and medical conferences.
Finally, we have a recent trend of increased volume and severity of cyber claims – up 50% in the year to date. We are seeing an increase in more targeted phishing emails (spear phishing) and business email compromise claims are on the increase as are ransomware claims. We have had several recent cyber claims which have required the immediate and full deployment of our expert cyber incident response team comprising legal advisors, IT forensic specialists and crisis communication providers. With more of us working from home with less secure networks, we only expect this trend to increase in the year ahead. We would suggest that all prudent companies, including SMEs, should now be considering cyber insurance cover as a must have as part of their insurance needs. 
These are interesting findings for us as insurers as they mirror a representation of the current environment we are living in - which truly highlights the importance of adequate insurance protection.
Conor Corcoran
Country Claims Manager - Hiscox Ireland