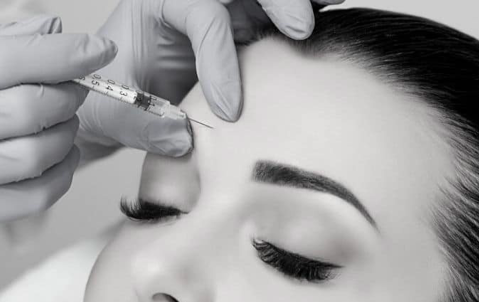 Medical Malpractice: Beauty & Aesthetics
5th July 2021
In a world where arguably people are focusing increasingly on youth and beauty, it's no surprise that the beauty and aesthetics industry in Ireland is booming.  Consumers are increasingly seeking cosmetic and aesthetic procedures in order to achieve certain desired results. Treatments such as Botox, Body Contouring, Lip Fillers and Laser Treatments which were reserved for the rich and famous of our society are now commonplace. 
With the increase in demand for these procedures, comes an increase in the potential for a medical negligence lawsuit against the therapist or medical professional providing those treatments. Where mistakes are made and a bodily injury is suffered, the resulting impact on the medical professional can be devastating; both financially and professionally if their reputation is tainted. So how can you help your clients protect themselves against this loss?
Medical Malpractice Insurance is indemnity cover for negligent acts, errors or omissions committed in the provision of a professional service which leads to bodily or mental injury, disease or death. There are many unforeseen circumstances that could mean your clients could end up facing a claim brought by one of their customers. Hiscox Insurance has been insuring these businesses for over seven years, so we understand those risks and can provide a bespoke policy to protect those businesses and their reputation.
Focusing on the beauty industry; some examples of Medical Malpractice claims that Hiscox have seen are detailed below:
Allergic  Reaction: Following on from providing eyelash extensions, a policyholder received a letter alleging that their client had suffered damage to her retina as a result of an allergic reaction to the glue used and the failure to apply the lashes correctly.
Injury: After a massage, a policy holder received a letter alleging that they suffered a slipped disc from the treatment.
Incorrect Use of Equipment: Following on from a hot stone massage, a policyholder received a letter alleging that the customer had been burned by the stones, through the negligence of the policyholder who did not check the stones were heated to the correct temperature. After settlement, we asked the policyholder to change the equipment used that heats the stones.
Skin Damage: A customer sent a letter to a policyholder after receiving a waxing treatment alleging that the wax had caused tearing and scarring to her skin.
Hiscox will work on your client's behalf, to minimise the cost of a covered liability and any potentially damaging consequences, including damaged relationships and time consuming litigation through our proactive mitigation measures. Our cover also extends to include bodily injury, mental injury, illness, disease or death arising from your client's good Samaritan act.
Our policy is designed to also include cover for a claim against your client due to the dishonesty of the individual partners, directors, employees or self-employed freelancers directly contracted by the policyholder and under their supervision.
Some risk management approaches that your clients can take to avoid having a medical negligence claim against them are:
Training Updates: with the beauty world evolving at such a rapid pace, it's important for your clients to ensure they are up to date with the latest techniques and procedures offered and adhering to new standards that come with new treatments.
Documentation: documenting certain procedures and retaining those records for a set amount of time, taking photographs pre and post treatment are important to show that your clients' work was carried out to a certain level at the time of treatment. It is important to remember that aftercare is a major aspect of aesthetic treatments, so it is as important as the treatment itself being carried out correctly.
Follow Proper Procedures: policies and procedures can greatly help to mitigate losses. If followed properly, your clients will greatly reduce the likelihood of a medical negligence claim, and if one is brought against them, if they have followed correct policies and procedures then there is a greater chance that the lawsuit will be unsuccessful.
In summary, whilst the growing beauty industry represents great potential growth for your clients,  it also brings with it a caveat. By getting your clients the correct medical malpractice cover in place you will allow them to focus on doing  their job with the security that should an issue arise, their insurer will provide adequate cover to protect them. If you have any enquiries or would like some more information on our beauty and aesthetic insurance please contact [email protected].
At our Hiscox Dublin office we have a team of underwriters who can help you design a bespoke Medical Malpractice insurance policy for your clients and our appetite encompasses other areas of this sector, for which, see below.
Ciara Weldon CIP
Development Underwriter at Hiscox Ireland